Tips to Improve your self-discipline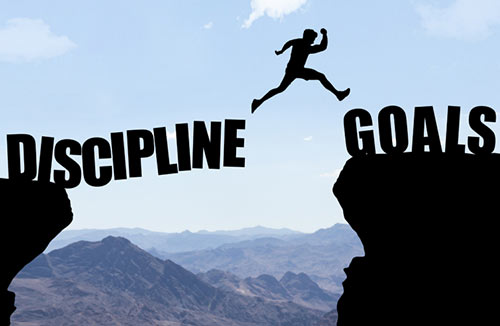 Self-discipline is one of the most important things that can take you from zero to hero, from unhealthy to healthy, poor to rich, and whatnot. Living a self-disciplined life can shape you and mold you to attain the successes as per your dreams and goals in life. Self-discipline improves productivity and creativity and hence makes you feel happier and satisfied.
sHere are a few steps that will improve your self-discipline
Get up early in the morning and schedule your day and plan accordingly. Getting up in the morning will help you make brisker and smarter decisions in life.
Create a deadline and start working towards the completion of the task that is assigned.
Exercise and meditating daily will help you stay healthy and disciplined.
Get motivated to achieve something, it could be anything from losing weight, score good marks, keeping yourself fit, and whatnot. Motivation towards something will surely lead you to a self-disciplined life.
Focus and complete the small tasks to reach the finish line successfully.
Self-discipline helps you reduce anxiety.
Self-discipline can be achieved by removing temptations that are deviating you from achieving success.
Good and healthy eating habits are said to regulate blood sugar and blood pressure levels. This allows your brain to focus on your priorities and goals in life.
These habits will make you a self-disciplined and self-esteemed person.
NEED FURTHER HELP?
If you've a question about Daily Mudras in general or your
mindfulness practice in particular kindly contact us at